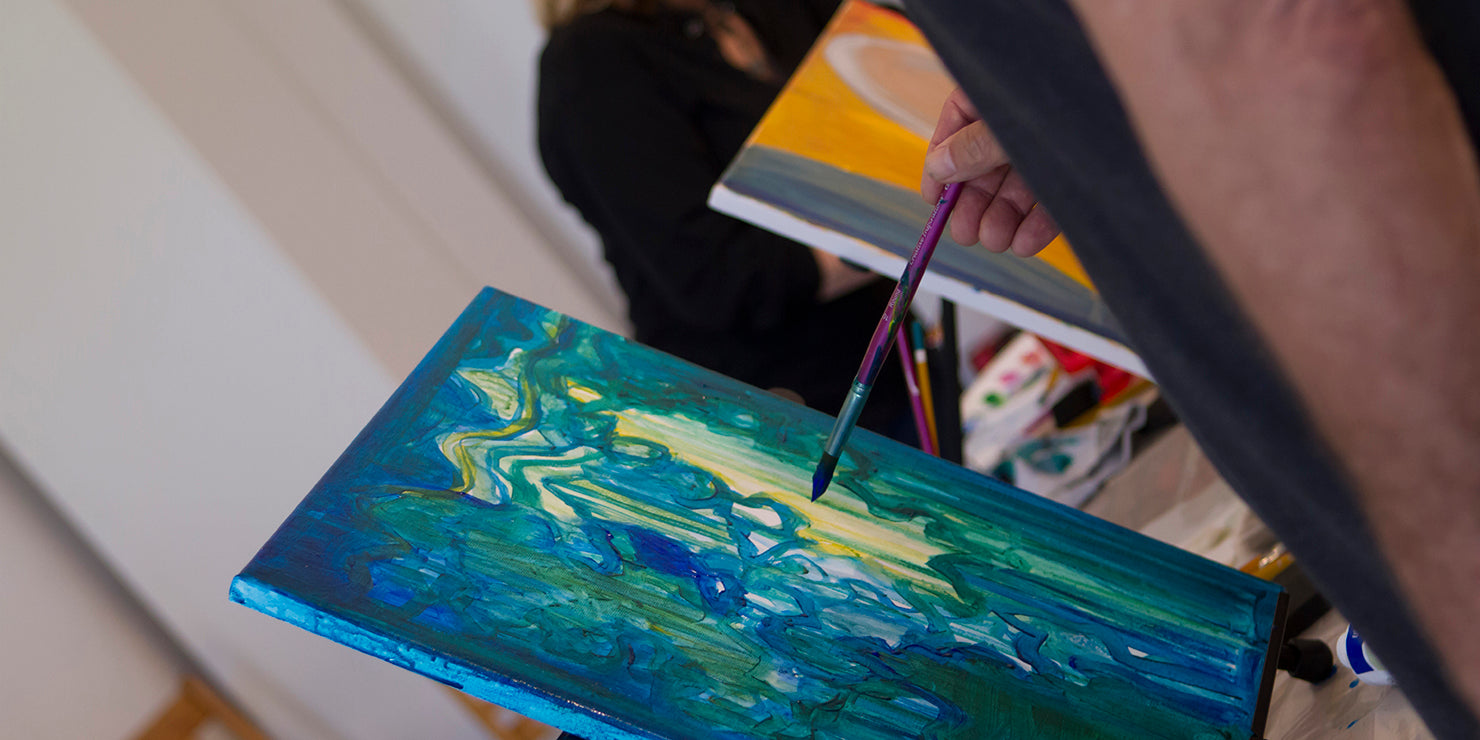 PRIVATE SESSIONS
"When we slow down and listen to the wisdom of the heart, we are better able to hear its messages and receive the guidance that might inspire the next moves in our lives and in our art."
I believe one of an artists most powerful allies is the BODY/MIND/SPIRIT connection. When we allow our spirit to fully inhabit the body we are bringing so much more than technique to our Art form. I am deeply passionate about helping and encouraging you to discover and deepen this connection so that you might express more of your creativity.
Almost anything can be approached with an artists sensibility. If you are connected to your heart and aligned with spirit, then your art, or whatever you are putting your energy into, will reflect that soulful expression. It will be infused with all the vibration, passion, emotion, and feeling that you are carrying ... passion and energy that others can feel just by looking at your art. It is true that the more you allow yourself to feel, the more others can feel you. This is the healing power of Art.
That is why I tell my students that the Breathing Meditation I teach can do much more than open you up to your creativity. It can help every aspect of your life. It can help you release negative patterns of thought and behavior that keep you from living the full life you want to live. It can make you feel more alive in every way.
I offer individual PRIVATE GUIDED BREATHWORK HEALING and PRIVATE INTUITIVE PAINTING sessions as well as a combined PRIVATE BREATHWORK HEALING & INTUITIVE PAINTING class. More information about each of these services is included below.
For now, all in person sessions are on hold, but I invite you to please CONTACT ME to book a virtual session of any of the offerings described below.
All sessions are available to book on either an individual or group bases. 
BREATHWORK HEALING
The main healing practice I share is Breathwork Meditation. This simple practice can help you clear emotional blocks, release stuck energy, heal trauma and align you with your spirit. I have taught this practice since 2011, having completed David Elliott's healer training program.
As an artist, meditation has been a great aid in getting me into the flow of my own creativity. Helping me open to so much more spontaneity and ease with my expression. It has changed my life in so many ways and it is my passion to help others discover their own abundant creative energy.
ABOUT BREATHWORK

This simple yet powerful form of active breathing meditation, an ancient pranayama yoga technique, helps you tune in to who and what you truly are. It can unlock deeply held emotion, spark profound inspiration, connect you to your deepest intuition and access your body's abundant natural energy. You can feel the results immediately. It is at once deeply healing, cleansing, grounding, energizing and illuminating. Whether in groups or private sessions I hold a space where each person can experience the catharsis of connecting in with your spirit. As your energy moves freely during the practice, any old, stuck energy can be released. As your mind quiets down, your spirit receives the much needed space to fully inhabit your body.

INTUITIVE PAINTING
Have you ever wanted to know what it feels like to hold a brush filled with colorful paint and move it across a canvas with a sense of freedom and flow? When working privately with a student I am guided to help them open up to the unique creative energy that can only be expressed by them.
We all have something to say. Something deep inside that wants to be expressed.
Did you grow up thinking that you were not the creative type? That you were not born with it and could never learn to draw like Michelangelo, so you must not be an artist. Most people go about life without ever trying because the standard is set so high. Do you have a voice that tells you that your art will not be good enough? Or that your art does not look like anything. That you can only draw stick figures? Or that you wont be able to make something how you can see it in your mind? Maybe at a young age you had a teacher that taught you there was a right and wrong way to draw or paint. Technique and skill are important and those attributes will come to all who are willing to devote time to the pursuit. Without passion, curiosity, emotion and vulnerability there will always be something missing. A pure essence of the artist that allows us to connect with them and feel them deeply through their art.
With over 25 years of experience making, exhibiting and selling my art, I believe it is in feeling a sense of childlike wonder and allowing yourself to be in a beginners mind that can be your best friend when making art. This may be one of the reasons I love working with people who have never painted before.
"I have found that my most inspired ideas come when I am completely open and willing to allow anything that wants to flow through me to flow through, without judgement."
The more I can get out of my own way and quiet my minds need to know or to understand everything first, the more freedom I feel to explore, to take risks, to go into the unknown and find something more divinely inspired coming to the surface. We must be willing to embrace our frailty, be brave explorers and risk failure if we want to convey any kind of pure emotion in our art. When we are willing to continue to go into the darkness to find a light, we can create art that is transcendent and not just a good drawing or a good painting.
I feel that we all have a birthright in creativity. Every child knows the delight of drawing. The ease children naturally have in letting their hands move freely without second guessing. It is that childlike freedom I seek to encourage in my students. A place where there is no right and wrong just simply you discovering you through moving paint.
BREATHWORK HEALING & INTUITIVE PAINTING
In these sessions I combine the use of Breathwork Meditation and Intuitive Painting to guide you on a powerful journey within to tap into the source of your creativity. It starts with the meditation and then from that deeply creative and open state, we go into the painting process. This private workshop is right for you if you are ready to shake things up and try stepping through a new doorway to the world within.
BOOKING
All of my private sessions are available to book on either an individual or group bases.
For now, all in person activities are on hold, but I invite you to please learn more about my virtual class offerings on the BOOKING INFORMATION page and to CONTACT ME if you are interested in booking a session or special event at your home or workplace.
If you are not local to the LA area, we can also easily work together via Zoom or another online service.
I look forward to working with you!

FREQUENTLY ASKED QUESTIONS
WHAT IF I AM A BEGINNER?
Many of my students have never painted before and have little or no experience with meditation. The practices I teach are very simple and easy to do yet the results are surprisingly powerful. You can be at ANY level of experience and feel the immediate benefits of these practices. The meditation practice is so simple that once you are taught the technique, you have it for yourself forever to use. You honestly don't need a teacher to keep going with it. All you need is your breath and this is always with you!
If I am working with a beginning painting student I give some painting instruction tailored to my students particular interests and skill level. I share techniques such as creating a wash, a ground for your painting, tips on creating interesting patterns and textures with rags and other fun tools. You will be taught about color harmony, blending and how to work with different brushes. You will be encouraged to play in the realm of your imagination. I will be there to assist you in your own ability to tap into source, let go of any blocks, have fun and experience the pure joy of creativity in the moment.
WHAT IF I HAVE SOME EXPERIENCE ALREADY?
If you have tried painting or have cultivated an art or spiritual practice but are somehow noticing that your practice does not feel as inspired or nourishing. Maybe you feel some stagnation and a feeling like you can no longer hear or see your inner vision. Maybe you simply want to take your art a bit further, approach it from a new angle. No matter how long we have have been practicing, there is always something new to learn on this journey through life. It is when we get out of our comfort zone that we make it possible to have the biggest breakthroughs. I offer a safe, sacred and supportive environment where you can break through some old patterns and make space for your wildly creative energy to flow.